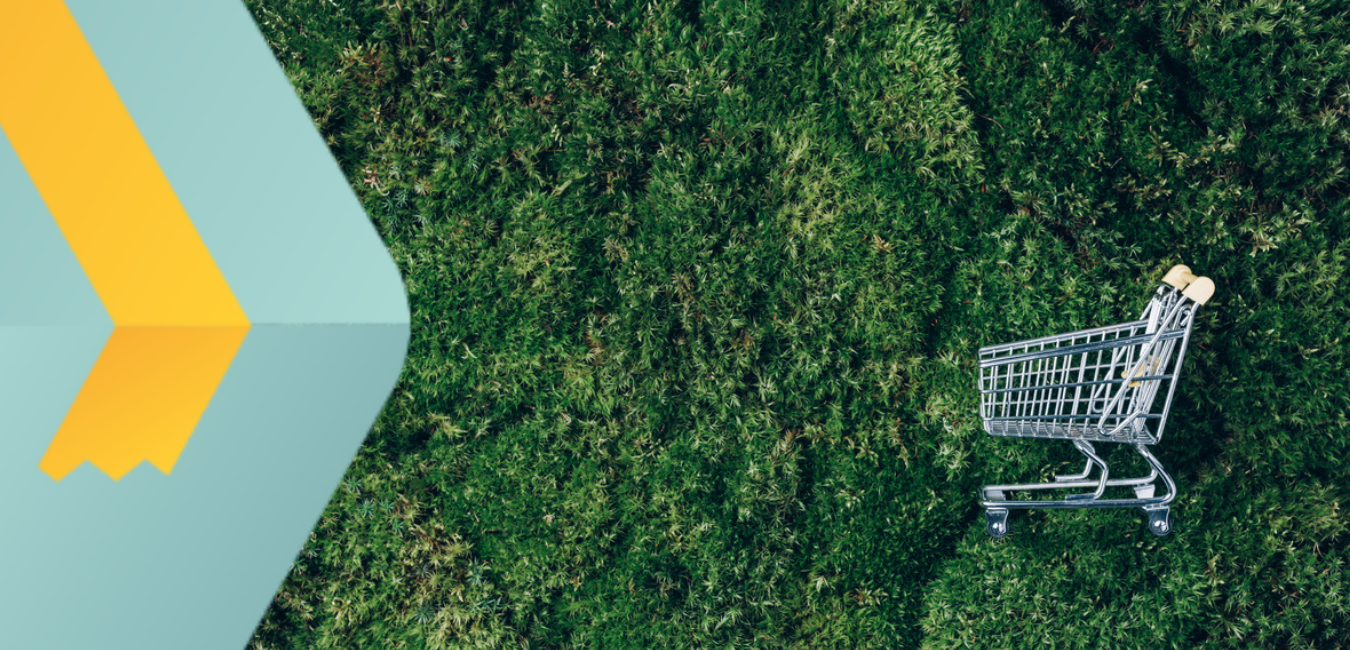 21 Jun

E-commerce & sustainability - we get on board
Why we focus on sustainability with our company
Yes, e-commerce sustainability was a topic that many people dismissed some time ago - and unfortunately it still is to some extent. But online shops are such a rapidly growing industry that the developments in the area of sustainability should not be overlooked.
Because: precisely because of the rapid growth of e-commerce, rubbish accumulates. A lot of it. And not to forget a not inconsiderable share of emissions. But you can do something about that. Because others may think that burying one's head in the sand is a good alternative, but not us here, of course.
One more thing should be mentioned at this point: with regard to theCO2 balance, it is by the way controversial whether stationary trade or online trade is ahead.
This may seem surprising at first glance, but it makes sense when you think about the fact that brick-and-mortar stores have much more physical space. This space must first be heated and lit, and customers sometimes have to travel long distances by car. In contrast, the last few journeys are bundled together, especially in online retail.
Nevertheless, whether stationary trade or e-commerce, we all cannot avoid integrating sustainability into our corporate culture and beyond. And that's why we're doing it now, full stop.
How we see it with e-commerce & sustainability
E-commerce & sustainability? It can be done, it has to be done. Because according to some experts, it is difficult to navigate the universe without a home planet. Well, the argument is understandable. That's why we have to keep it functioning, our planet.
And to this end, dear friend of online trade, we must all - and we in particular - want to make our contribution. That means: we crew members of MH direkt are now dealing so thoroughly with the topic of sustainability that we have even - hear, hear - formed our own project team for it.
And no, this is not an 0815 working group that doesn't really get anything done anyway, but rather a voluntary crew of members of the younger generation who are committed to promoting sustainable management with verve. A matter of honour.
How do we want to do that? On the one hand with a professional partner, on the other hand with a lot of own initiative. Well then, let's get on board.
With Planetly as a partner, e-commerce sustainability is a reality.
With Planetly we have brought an expert on board with whom we have set ourselves the goal of leading our e-commerce company towards climate neutrality. How is this to be achieved?
With the help of software, ourcarbon footprint can be analysed and emissions mapped in real time. This means that we always have an overview of our currentCO2 emissions and can thus also continuously raise awareness within the company regarding emissions.
Through a multitude of data points that Planetly has identified strictly according to the GHG Protocol identified, we can thus identify important levers forCO2 reduction and reduce ourCO2 emissions in the long term. In fact, with Planetly as a partner, companies save on average 33% of their emissions. Doesn't just sound good, it is.
Through our cooperation with Planetly, we also have the opportunity to offset unavoidable emissions through - importantly - certified climate protection projects. Because certification and sustainability have to be in order and meet certain standards, we wouldn't be satisfied with anything less. We take the love of the planet seriously. Word of honour!
Business & Sustainability: Own initiative is needed
So, let's get back to the initiative we mentioned earlier: we are a motley crew of people from different disciplines. But we all have the same mission. We want to bring sustainability into the company. In the right way, at different levels and across the departments.
That is why the cooperation with Planetly is not enough for us, but we want more. We want to include different factors in our considerations and decisions and not just concentrate purely on our emissions. After all, factors such as regionality (where does our printer paper actually come from?), employee mobility and the like must also be taken into account. Ah yes: does anyone actually know where our workwear comes from and what it is actually made of?
So what can we do concretely for more sustainability?
For us, sustainability is therefore made up of several levels. It is not only about emissions, but - as already mentioned - also about other aspects, such as regionality and many more. Our to-do list is therefore quite long. So what specific points are you working on at the moment?
Rubbish
Unpacking and packing inevitably produces waste. BUT: we can avoid it as much as possible. And we can discuss a strategy with the local company that is contracted to collect our packaging material.
This way, we know how to further reduce waste and how to optimally process the waste that inevitably accumulates for the needs of the disposal company (by this we do not only mean the correct waste separation, but also). You know what? We have already done that. It runs here.
Packaging material
We have also changed our packaging materials for our online shop radbag - YAY! Our cardboard boxes (yes, they are no longer white, but they are sustainable) are made of recycled material and our employees have been well trained so that our packages are packed as efficiently as possible and we do not send any unnecessary "air".
As a filling material , we have finally banned the infamous inflatable plastic air cushions from our warehouse and replaced them with sustainable filling material made of paper. And our tape, which securely seals our parcels, is finally sustainable too. Goodbye plastic!
Of course, it is not up to us which packaging materials our B2B customers choose. But we can offer environmentally friendly materials and warmly recommend them, and of course we do this very conscientiously.
Logistics
We can offer our B2B business partners green shipping with our shipping partners GLS & DHL. Here, the end customer then decides whether they would like to send their goods climate-neutrally for a small surcharge. At the same time, of course, we try to avoid empty runs.
Return
In e-commerce, the issue of returns is of course an important topic in connection with sustainability. We try to keep our returns as low as possible . How do we do that?
In our own online shop, radbag , we try to actively counteract returns with the most accurate product information possible and self-made product photos from different perspectives. In addition, incoming returns are carefully checked and, of course, booked back into the system if they are fully functional. With us, nothing is thrown away senselessly.
By the way, this is the same with our B2B customers; here, too, functioning goods are booked back into the system.
What's next for e-commerce sustainability?
So as you can see, we are just getting on board and starting our journey. We know that the journey will take longer. That there will always be setbacks, that the terrain will be rough in places and that we will encounter obstacles. But you know what? We will still arrive at our destination. Together. Because we owe it to ourselves. And to you. And above all, to our planet.
Of course we will keep you up to date with our logbooks, so: stay tuned! Houston? Our Crew is ready for Take Off.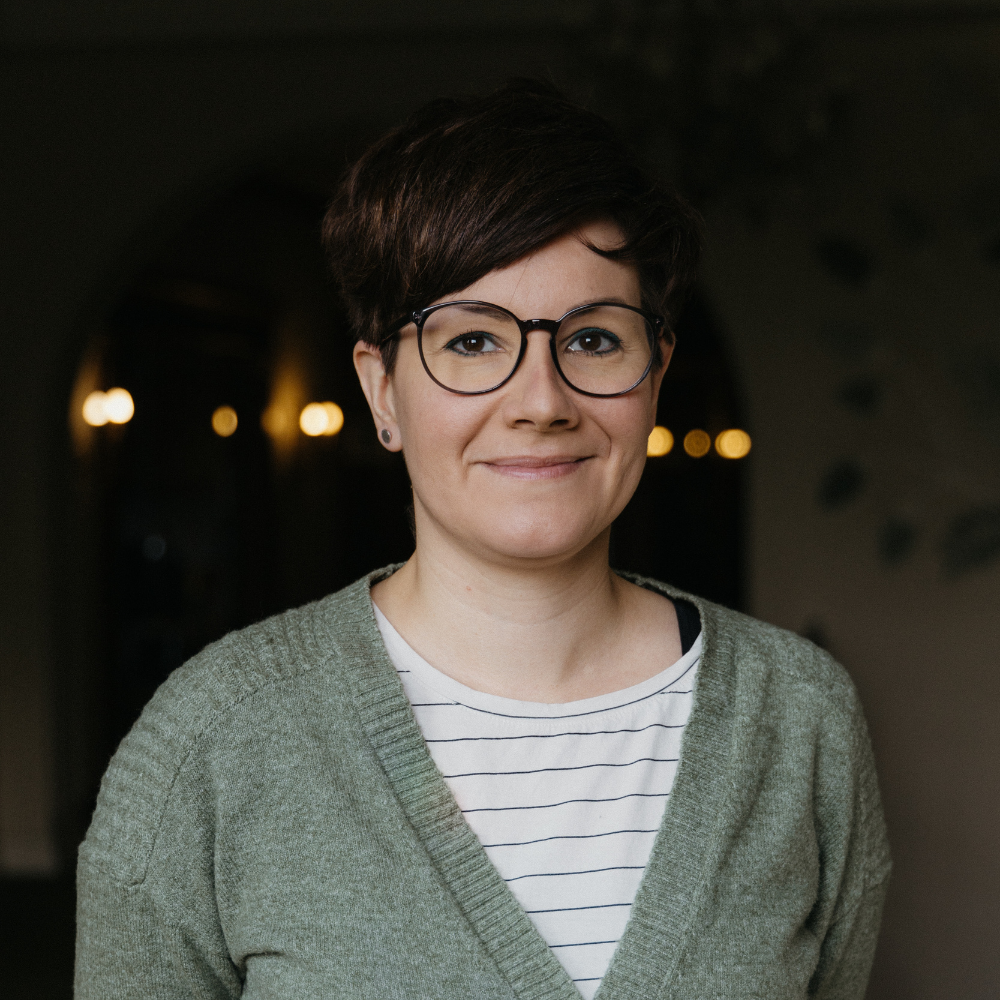 Linda has - kindly - recently joined our merry band and will in future support our blog and SEO departments (both of them) energetically and in writing. That's why she'll also be courageously bringing you everything possible and impossible on the subject of e-commerce here and in the foreseeable future. And that, dear friends of advanced online commerce, is something you can already look forward to. As are we, of course. After all, you can't read enough about certain things. Which is why we warmly recommend that you visit our MH blog page more often.